Hey guys,
I know you haven't heard from me for some time and for that I am sorry. I have missed you all very much. I really enjoyed hearing from those of your who sent messages. I am glad you all have still remained followers. So many things were going on, but now I am back and have organized everything so this never happens again.
Over the next few weeks I will share with you various crafts I created for some of the events and celebrations I have been busy with as well as the usual categories I used to post.
There are going to be a few changes to the blog and how it operates.
1. The name of this blog will be changing to "Crop Divas Destination" so please update your subscription information for those of you who follow by RSS feeds. I figured it is not just my crafts on this blog. Some of your work you have shared with me is featured on here too, thus the name change.
2. There are going to be more prizes and giveaways as my way of saying thanks for your loyalty and to encourage you to complete pages with future crop diva challenges. Some times we get stuck in a rut so I want to help so we can all get as many pages as we can done.
3. I am the only designer of this blog so it became quite overwhelming trying to stick to the post schedule of Free SVG Mondays, Free Layout Sketch Wednesdays and Free Friday Scrapbook Tutorial Videos. Instead when I have more time I will add more posts, like some weeks you may get double, even triple post categories. When I don't have as much time there will be less, but I promise you that there will always be something new posted every week and it won't be me blabbering, it will be something to get you inspired and motivated to be a crop diva.
To get things going again I have a giveaway!! It is this super cool T-shirt. It is 100% cotton and absolutely cute as you can see. It says "Scrap Queen". Which we all are! This T-shirt size is XL, but if you need a smaller size we can connect after you win.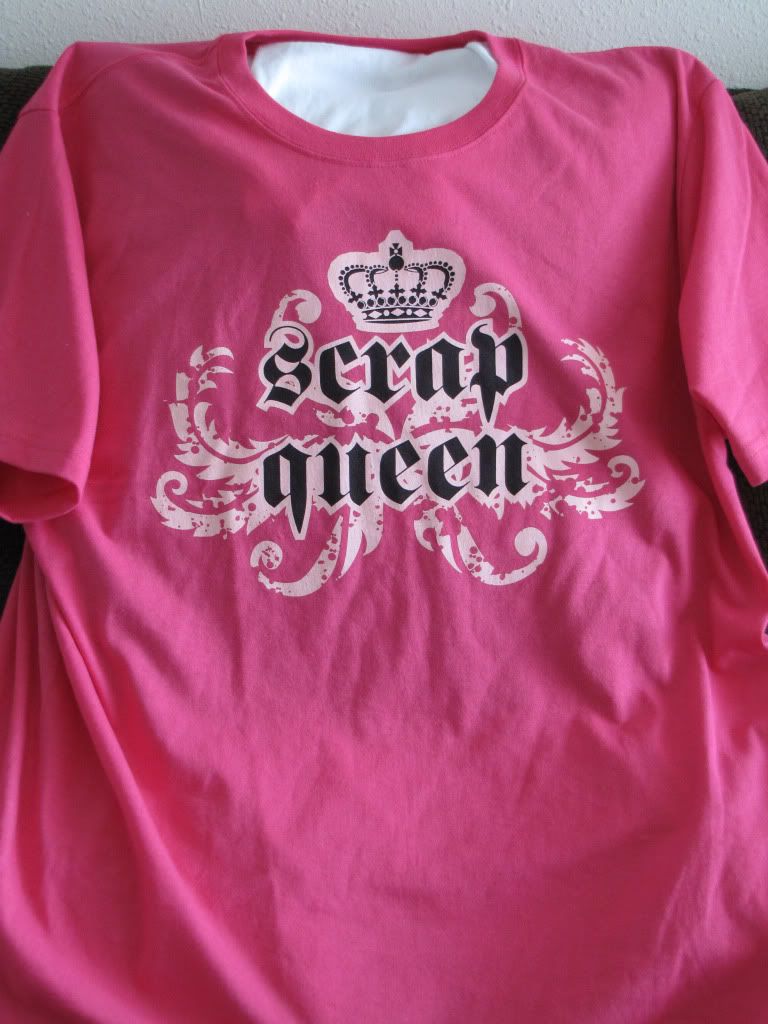 How you can win?
There are 3 ways to enter the giveaway.
Every one you complete gives you more chances to win.
➁. Leave a comment below this post.
(Let your voice be heard. As little or as much as you like.)
➂. Put a link to this post on your blog.
(Leave a comment with the link to your website so I can award your entry.)

Good Luck!!
Reminder: For those of you who follow by RSS feed please update your subscription. This is the last post that will be posted as www.craftsbyrowena.blogspot.com. The new blog address will be www.cropdivasdestination.blogspot.com.
Later Crop Divas!
Rowena
- Let your memories feed your creativity™