Hello crafters,
While driving a few days ago a deer ran right across the street I was driving on. I have seen deer before but never that up close and I had heard stories of the damage they can cause to a vehicle so I was a little shaken up. Well, I could not get the that deer out of my head. Then inspiration "hit" me! I should design a deer for this week's SVG file but not just any deer - Rudolf the red nosed reindeer. But how would I figure out what he looked like.
Well...since Christmas was over I saw him taking a walk around in the snow in my back yard and as an avid scrapbooker of course I had my camera with me and I just happened to get a photo of him right before he could run off as you can see below.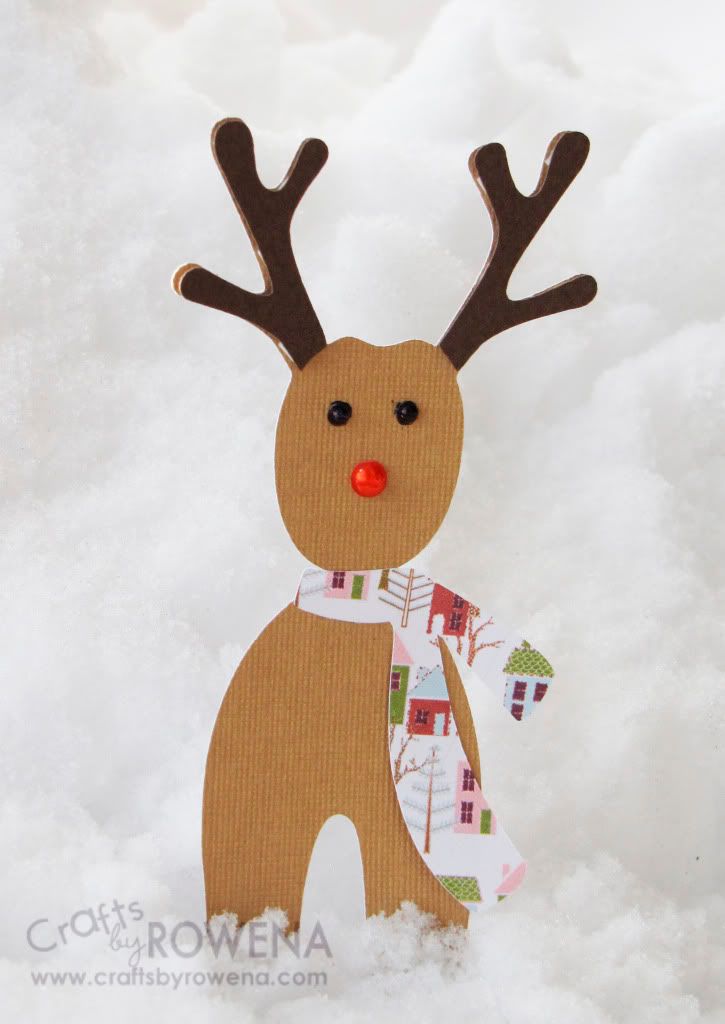 This SVG would look absolutely awesome on a scrapbook page.


Rowena's Quick & Easy Crafting Tips
➊
For dimension and added interest use dimensionals to pop up the antlers instead of just adhering it it with a non-dimensional adhesive.
➋
You will definitely not be able to add real snow to your projects however, you can make your own snow by tearing some white paper. Tear a set of paper to whatever size you need for your project then place the reindeer in between the two pieces of paper and presto - instant snow!
❸
According to the size of your project you can cut this SVG at different sizes and have a family of reindeer.
➍
Use alcohol ink or permanent markers to color your bling, or pearls as in this case, as one way to add the eyes and nose.
As always, remember to let your memories feed your creativity™.
Ta-ta for now - Rowena