Hello Scrapbookers,
Sometimes when I am trying to complete a project quickly there is a particular layout sketch that I use. I am sharing it with you today. It is not complicated. It is rather simple to duplicate. However, I always end up creating something completely different. I change the orientation, the embellishment, the style. It may be plain or I go totally mad and use various distress techniques to make a one of a kind creation. Enjoy!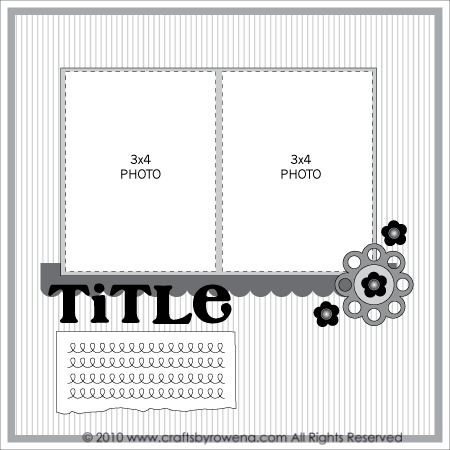 Rowena's Quick & Easy Crafting Tip

You have heard me say it before, and it is my crafting tip for today. Over the past few months hopefully you have had the opportunity to be with your family and friends to celebrate the holiday season and the new year. So, let those memories feed your creativity and the possibilities will be endless. You may even surprise yourself.

I am happy for all of you you follow and support me. I feel very blessed that what I do is creative enough that you keep coming back.

Ta-ta for now - Rowena