Hello Scrapbookers!

I will be creating a layout sketch and posting it on my blog every Wednesday. If there is a particular embellishment you would like to see featured on the sketch or if you have a project you are working with a specific number of photographs and would like to see a layout with those specifications leave me a comment.
Today's sketch is a 12x12 layout with 2 photos.
Use this sketch as a guide to creating your scrapbook page.
Use the sketch exactly as designed, alter it to fit your needs, or simply use it as a jumping off point for your own ideas.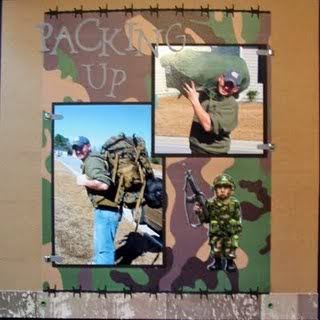 Please remember all sketches on www.craftsbyrowena.blogspot.com are copyrighted. You may use them for personal use but to share them with friends or blogs you should simply link to this page.

Thank you for stopping by! Don't forget to subscribe or follow my blog to get updates whenever I post something new.