Hello Scrapbookers!

This week's layout sketch features 3 photographs, arrows, and flowers. I don't usually use flowers on my layouts but I got some beautiful flowers at Archivers and decided to include them in this week's sketch. Enjoy!

If you create a scrapbook page with this layout sketches send me the image link and I will include it in this post.

Submitted by Rowena.

The Map to Help you Scrap:
Basic Grey Designer Paper: Obscure line (green) and Bittersweet line (pink)

Close to My Heart Cardstock: Holly Lock

Flowers: Mulberry Street by Petaloo

Basic Grey Buttons: Obscure line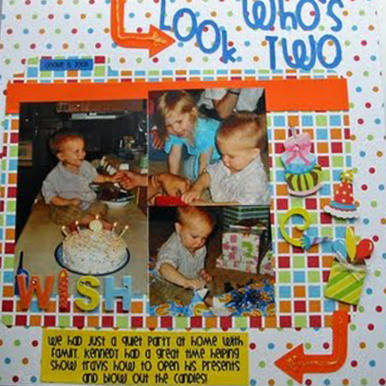 Click here
to visit her blog.
Thank you for dropping by! Don't forget to subscribe or follow my blog to get updates whenever I post something new.