Well as I promised in my earlier post here is today's double sketch. Enjoy!
Sketch #1

Rowena's Quick & Easy Crafting Tip
➊
If you use stickers or even chipboard pieces you may have the negative space. If it is chipboard cover it with paint or paper to add to your layout
and mix it with regular sticker or chipboard pieces.
Sketch #2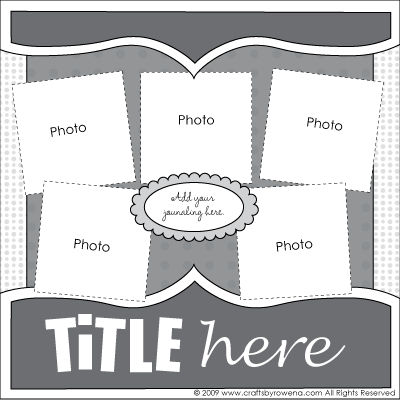 ➊
For added interest use two different fonts for for your title.
- Let your memories feed your creativity™