The night before Christmas we like to make gingerbread people. My 19 month old daughter was so happy to help mom in the kitchen. My son who used to love cooking with me is now too "old" for that he said. He did finally show up when the decoration was done and they were ready to eat. Even though he did not prepare it with the two of us while dad took pictures he really appreciated having a delicious treat made with love.


I had so much fun making those gingerbread people that I wanted to share that experience with you. The SVG today is very basic - a gingerbread shaped boy and girl. They are a canvas for you to create whatever your memories inspire you to do. This is how I used this week's design.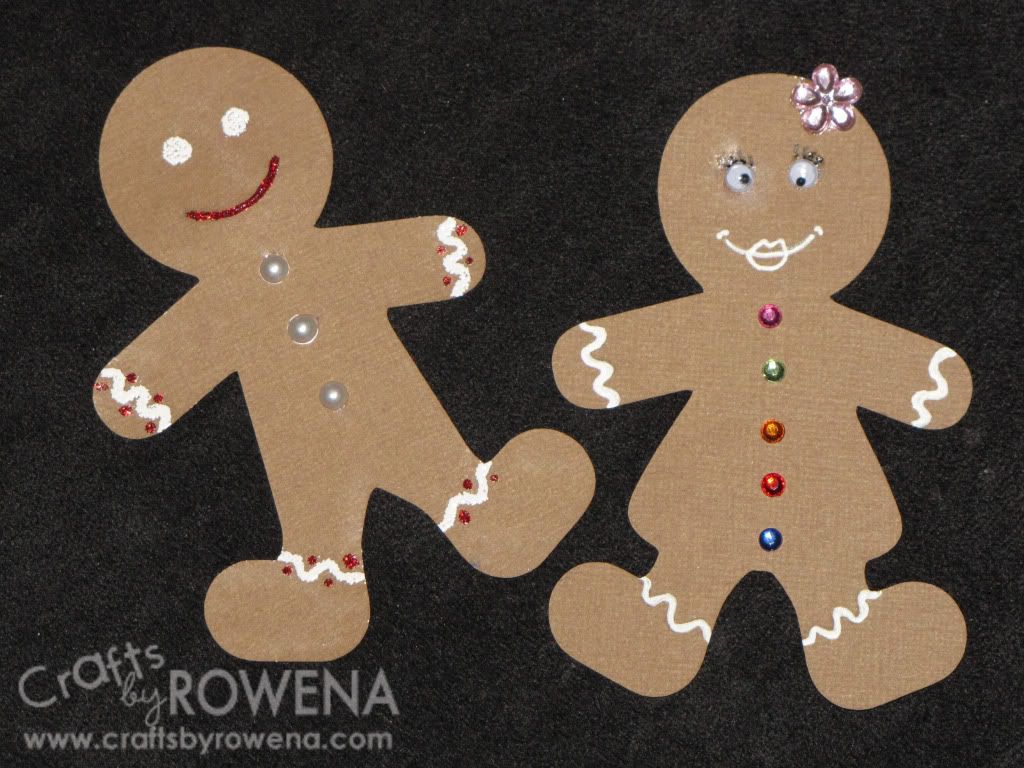 Click here
to download your FREE SVG file.
Rowena's Quick & Easy Crafting Tips
There are many way to decorate your gingerbread people. You can make it a simple or complex as you like.
➊
The white swirls on the boy was done using an embossing pen and embossing powder whereas the lines on the female was made by a white gel pen.
➋
Use stickles to draw on your project. I have learned that hard way that you should lightly pencil what you are going to draw with the stickles before you actually apply the stickles to the project..
❸
Be totally creative doing whatever you feel.
- Let your memories feed your creativity™