I am still using flowers on my layouts, so once again it is the main embellishment in this week's sketch. I am really challenging myself to use up the flowers that I have had for such a long time. Seriously, I had to dust off the containers they were stored in :). However, do not let the flowers hold you back. Check out the tips below for inspiration. I am finished with flowers for now though. My next product challenge will be felt.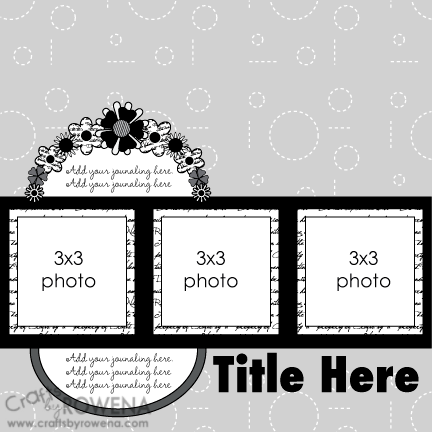 Rowena's Quick & Easy Crafting Tips
➊
The flowers can be replaced by stars for a Veteran's day, 4th of July or Memorial day layout.
➋
Use hearts for a date night, engagement, anniversary and the list goes on.
➌
For a more masculine layout use buttons in different sizes, shapes, and colors.
As always, if you create a project inspired by this sketch send me the image link and I will include it in this post.
- Let your memories feed your creativity™