It's time to talk turkey. Since Thanksgiving will soon be upon us so I thought I would design a turkey. My son thought it was really cute so I hope you will like it too.
Tip: Add gems to the feathers for a sparkling turkey.


Tip: According to the size you are cutting out the eyes may not cut out perfectly. To fix this simply use a small punch to punch out 2 circles to make the eyes.

Tip:
As always add googly eyes for a more interesting addition to your project. Especially if it's for a child.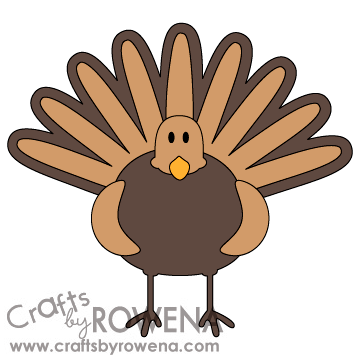 Click here
to download your FREE SVG file.
If you would like to try or purchase SCAL
click here

. There is a free trial download available. The software is compatible with Mac and PC.
Remember to subscribe or follow my blog to receive updates whenever I post something new.
- Let your memories feed your creativity™