Hey guys,
I was busy getting ready for my son's Halloween party and finishing a very special mini album so I was unable to design a layout sketch for this week. Everything will be back on track next week.
Many of you may know that October is Breast Cancer Awareness month. Well, Laura from
The Paper Trail
organized a mini scrap book challenge and will be holding a silent auction of which all the proceeds will go to the Susan G. Komen for a Cure Foundation through their Passionately Pink for a Cure event program.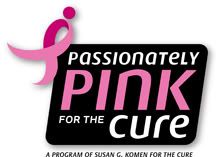 Click the image for more information.

To promote the auction Laura will be giving away some blog candy. You can add a link on your blog to this post or to Laura's blog at www.followingthepapertrail.blogspot.com. You can also spread the word by sending emails to your friends and family. For a chance to win the blog candy all you have to do is leave a comment on Laura's blog letting her know what you are doing to promote the auction. Earn 2 EXTRA entries by making a donation at
the Pink Mini's for the Cure event website
. There are multiple prizes so be sure to check it out.
The photographs of the mini's will be posted on Laura's blog on Halloween day, October 31st, and the silent auction will begin. Be sure to include the link to Laura's blog when you share this event. Bidding will end at 6 pm Pacific Time on November 7th. High bidders will be notified after November 7th and the winners will go to the Susan G. Komen Foundation's "Passioantely Pink for a Cure" website to make the donation in the amount of the bid. The winners will receive the mini from the creator as a thank you for their donation.
Here is a sneak peak of the pink mini I created.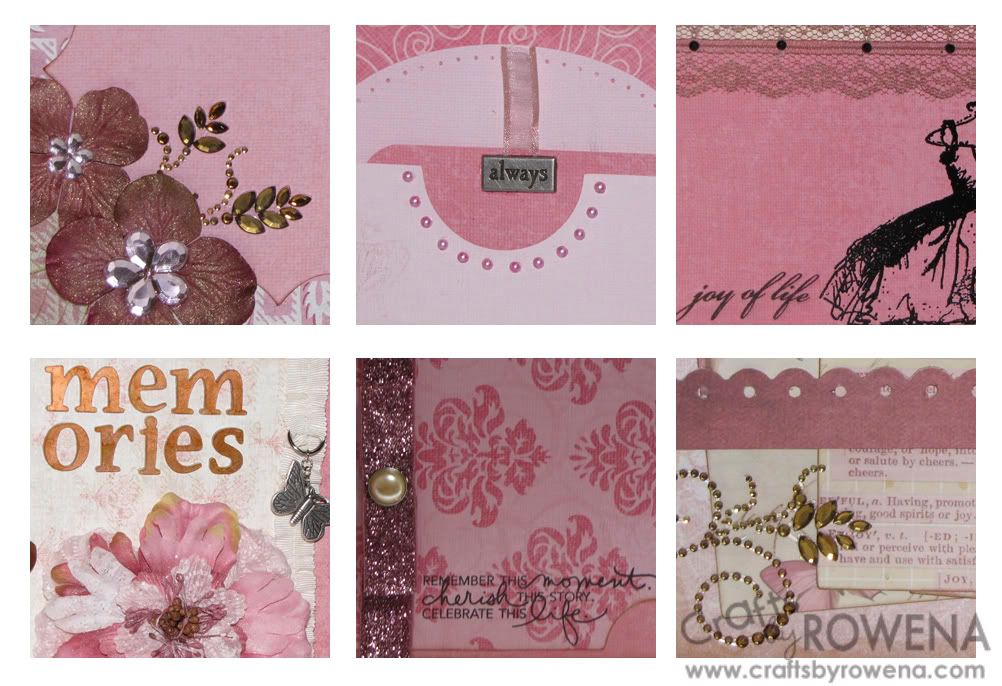 Thank you for stopping by!
- Rowena
Let your memories feed your creativity™