Every layout I design is special to me but the layout today is extra special because of the photograph. The photograph is of my daughter Hailey several months ago. I can't help but smile and stare at it. The essence captured is so pure and genuine. Looking at it just brightens up my day. I will be keeping this one on my display wall for a long time.
Today's layout features designer paper: BasicGrey - Sultry collection, Infuse collection; Porcelain collection, Gypsy & Cricut Expression(Provo Craft) - Gypsy font cartridge; Keystone
font cartridge
, Crystal Stickers - Pearls, Close to My Heart - Waxy Flax; Brads
, Embossing Powder: American Crafts
Zing -
blush, Creative Imaginations - Flower brad.
This week's tutorial also shows how to use the gypsy to cut your design. Enjoy!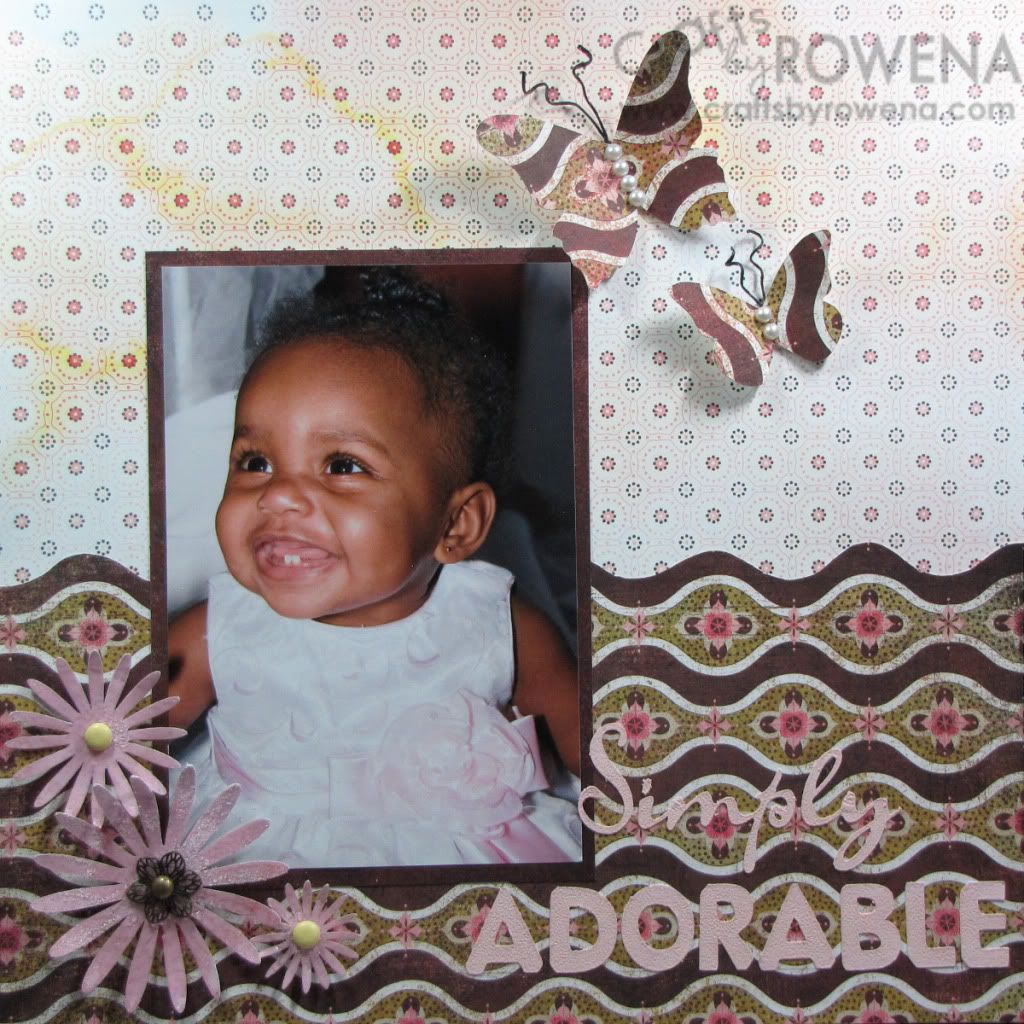 [Part 1]
[Part 2]
Leave a comment with the link of your completed project
if you use this tutorial to complete a layout.
To get updates whenever I post something new follow my blog. Please leave a comment.