Hello Kitty has always been an inspiration to me. I introduced her to my baby sister and even though my daughter is only 18 months old I have already started surrounding her with Hello Kitty. Today marks the beginning of Hello Kitty's 35th Anniversary celebration. So, I am celebrating by making a Hello Kitty layout. I have given her a pink flower which means cute and because the photos are of my daughter's first birthday she also has green ribbon which signifies wish.
Today's layout features designer paper: Fancy pants - celebrate collection, Gypsy/Cricut Expression(Provo Craft) - Hello Kitty Greetings
cartridge; George basic shapes font cartridge
, Crystal Stickers,
Ranger - Icicle and Diamond Stickles; Glossy Accents.
I hope you enjoy this week's video!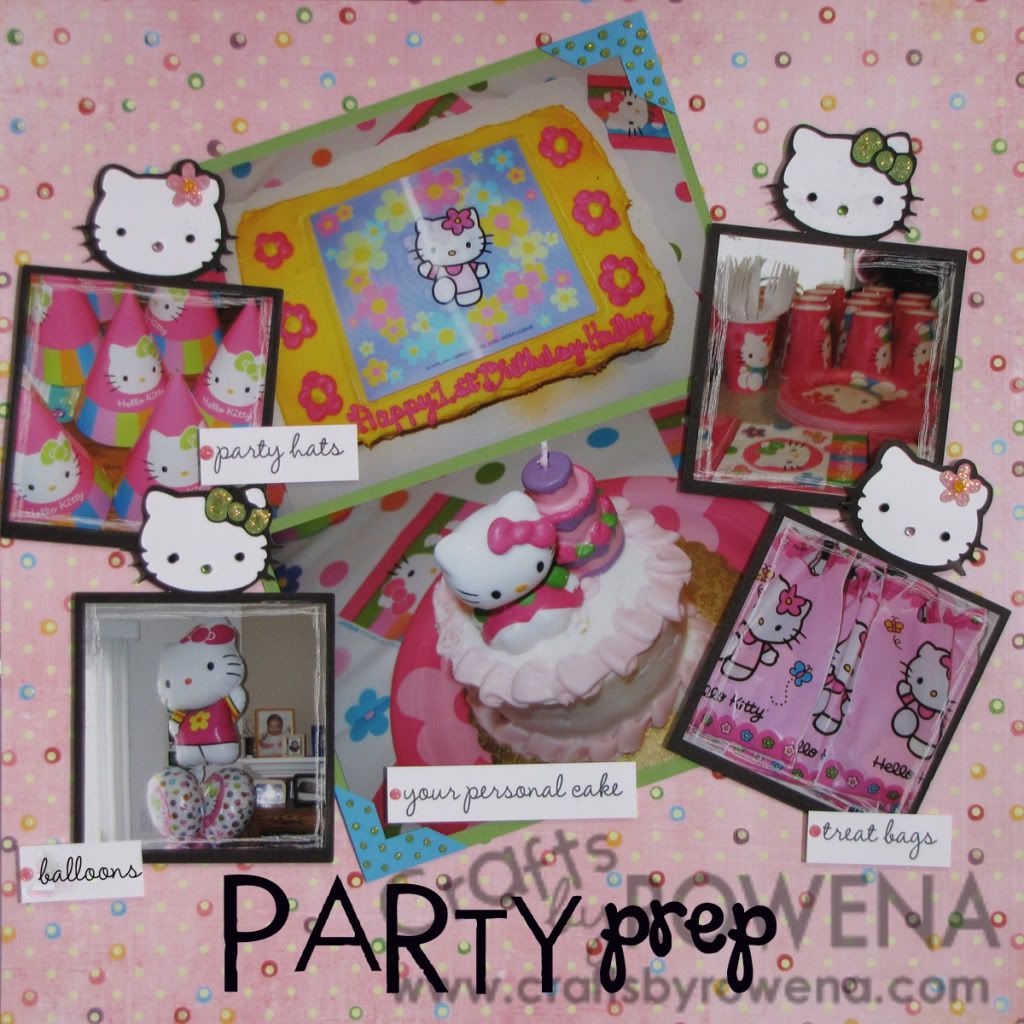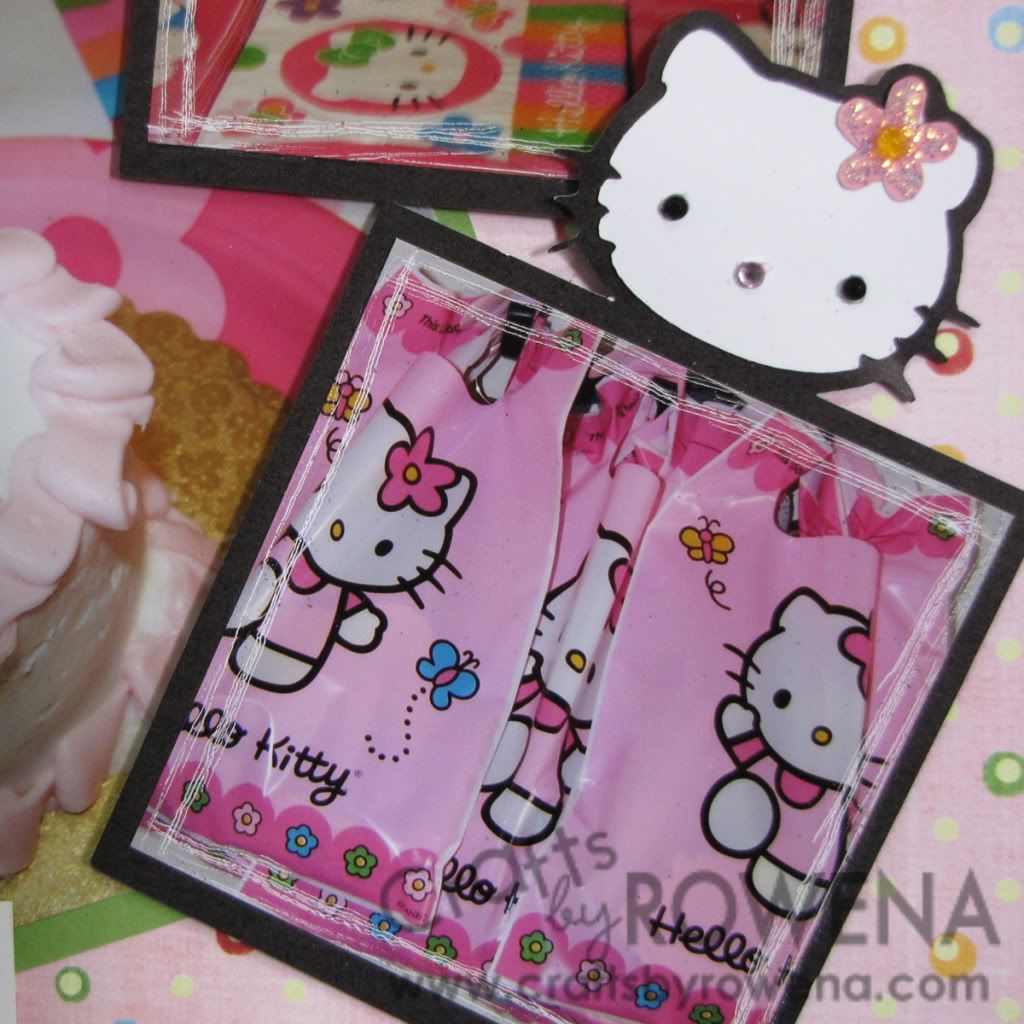 Hello Kitty tag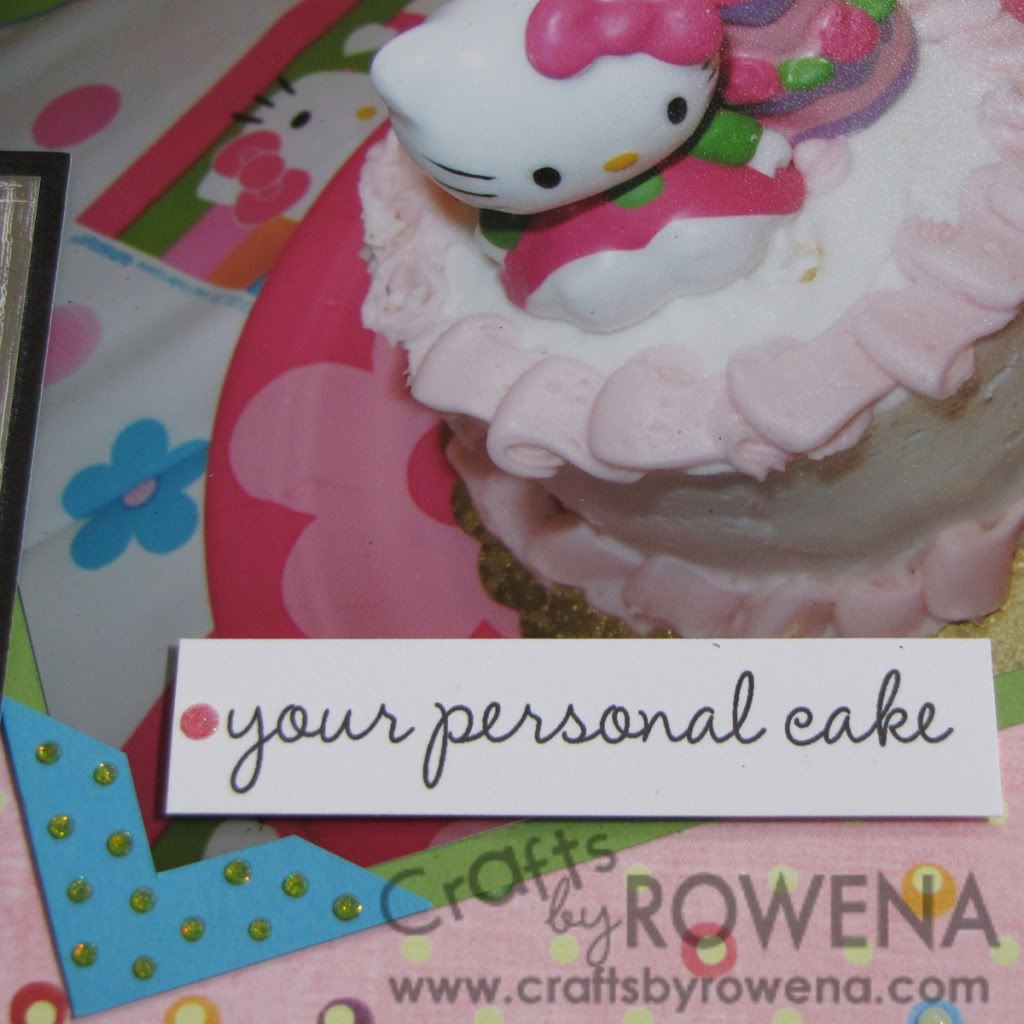 Custom photo corners and Stickles
[Part 1]
[Part 2]
Leave a comment with the link of your completed project
if you use this tutorial to complete a layout.
I would love to hear from you! Leave a comment. To get updates whenever I post something new follow my blog.
Rowena
Let your memories feed your creativity™